Happy New Year
There hasn't been any major developments at
Mount St Helens
over the last week. The levels of seismicity have remained constant and the
Volcanocam
is still suffering a communications glitch that stops the images being sent to the public server.
The
USGS/CVO
is reporting that
the eruption continues by the slow extrusion of dacite lava within the crater of Mount St. Helens. Repetitive small earthquakes occur every 2-3 minutes in the shallow part of the vent. The seismicity remains the best instrumental indication that the eruption is ongoing, because robust winter storms have kept us from visual observations of the volcano since December 18. Two tiltmeters within 500 m of the vent show small ground deformation characteristic of the extrusive process.

Dr Tony Phillips at spaceweather.com has launched a
new web gallery
of all of the aurora images that he has posted on the site from around the world over the last five years - it's well worth checking out for some stunning images. Such as the image below from Mark Urwiller taken 5 miles northwest of Kearney Nebraska on May. 15 2005.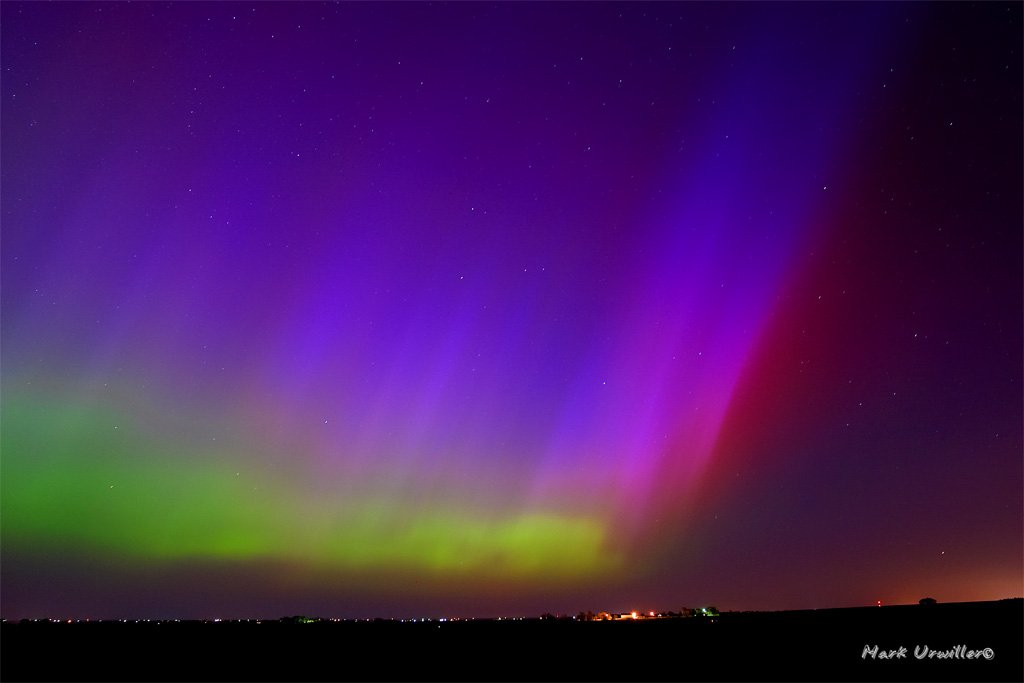 Image credit:
Mark Urwiller

5 miles northwest of Kearney Nebraska on May. 15


Happy New Year everyone!